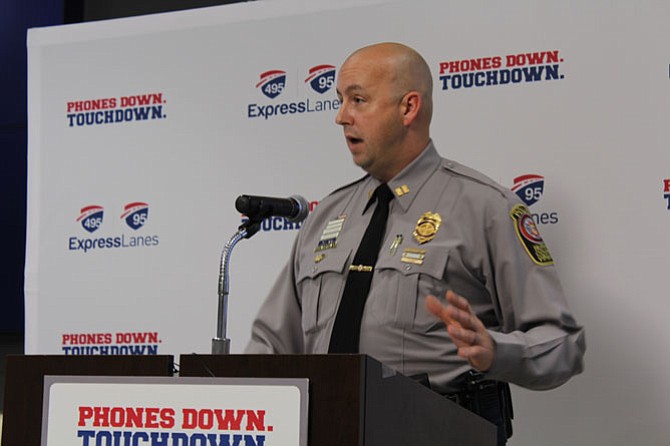 Cpt. Bob Blakley, commander of the Fairfax County Police Department Traffic Division
"The problem is growing … so we definitely need help from everybody to get it under control … Year to date, we have issued more than 13,000 citations for failing to pay full time and attention which includes texting while driving in Fairfax County … But enforcement's not the answer to the problem. It's a combination of aggressive enforcement but more importantly a huge education and awareness campaign. This is what will truly make the difference."

Stories this photo appears in:

Redskins' quarterback urges region to put phones down while behind the wheel.
"If I get sacked in a game, I can get back up and move onto the next play — for the most part," he said. "But when you text and drive, you might not get back up."