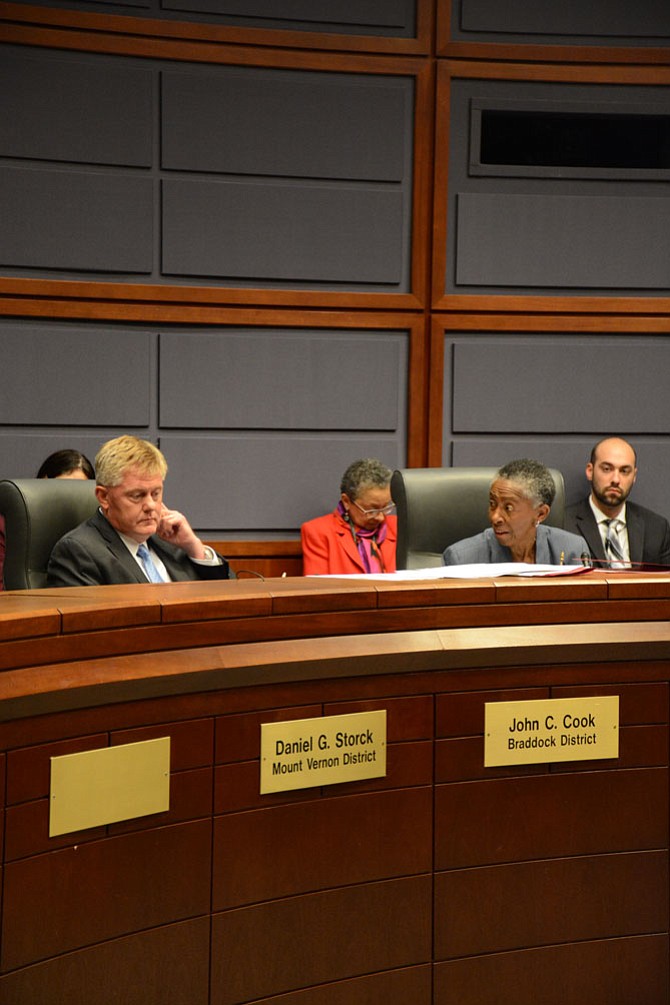 Supervisor Cathy Hudgins (right) addresses supervisor and Public Safety Committee chair John Cook (R-Braddock) at the Dec. 6 Board of Supervisors meeting where they voted to establish an independent civilian review board.
Stories this photo appears in:
As complement to police auditor, panel will review abuse and misconduct complaints.
The Fairfax County Board of Supervisors voted 9-1 on Tuesday, Dec. 6 to establish a Civilian Review Panel to provide oversight of Fairfax County Police and to hear complaints of police misconduct or abuse of authority.