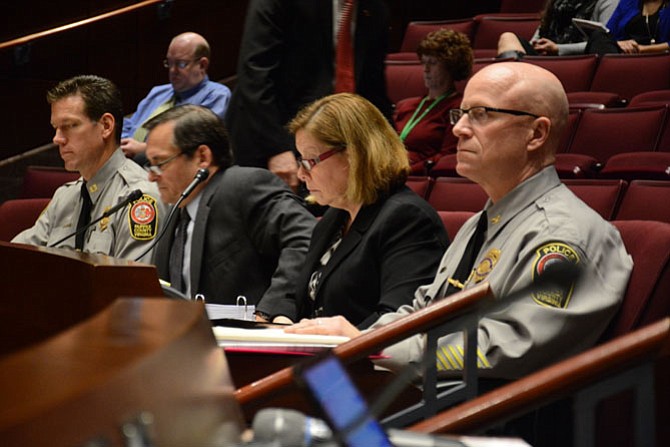 Fairfax County Police Chief Edwin Roessler (right) said in an interview after the successful civilian review panel vote he's not concerned about the cost of the panel, the caseload or officer morale.
Stories this photo appears in:
As complement to police auditor, panel will review abuse and misconduct complaints.
The Fairfax County Board of Supervisors voted 9-1 on Tuesday, Dec. 6 to establish a Civilian Review Panel to provide oversight of Fairfax County Police and to hear complaints of police misconduct or abuse of authority.