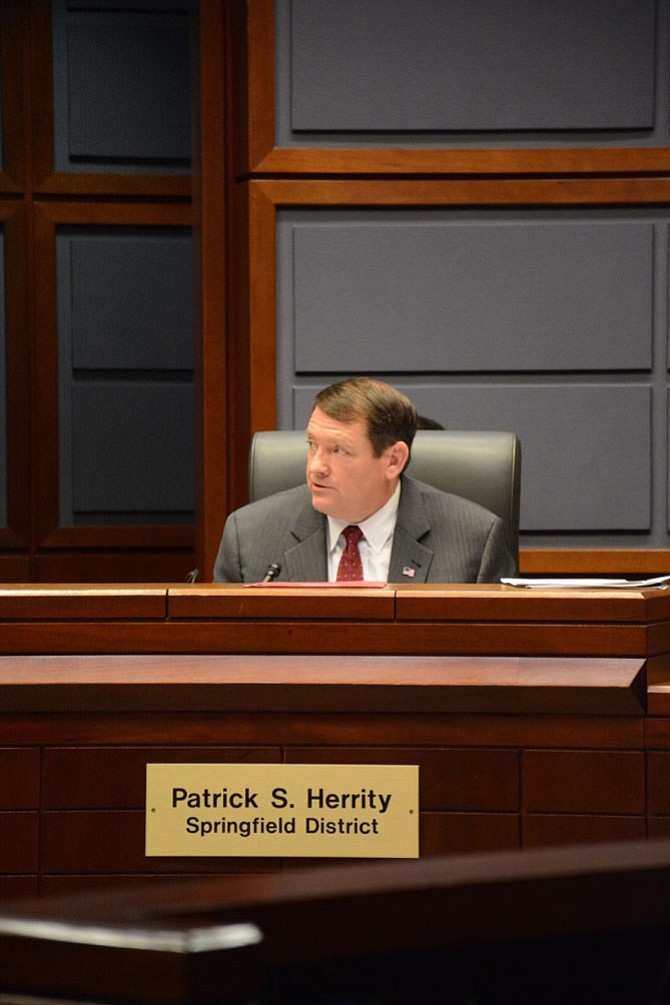 Supervisor Pat Herrity (R-Springfield) was the lone dissenting vote; Herrity did vote in favor of establishing the auditor.

Stories this photo appears in:
As complement to police auditor, panel will review abuse and misconduct complaints.
The Fairfax County Board of Supervisors voted 9-1 on Tuesday, Dec. 6 to establish a Civilian Review Panel to provide oversight of Fairfax County Police and to hear complaints of police misconduct or abuse of authority.