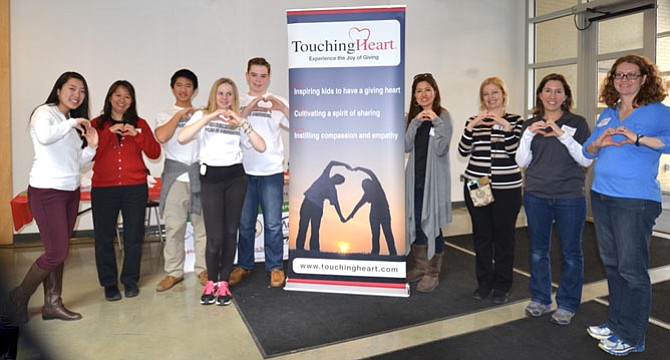 Organizers, staff and associates of Touching Heart show their signature move at the 2016 Minecraft for a Mission event to raise funds for local foster care programs and children.

Stories this photo appears in:

Minecraft for a Mission – Touching Heart and their "Kids on a Mission" raise funds for children in foster care.
They say that charity begins at home. Helen Yi and Taylor, the mother and daughter co-founders of Touching Heart, a nonprofit aimed at educating and inspiring children to empathize with the needs of others and to take action to assist them, have no argument with that statement.