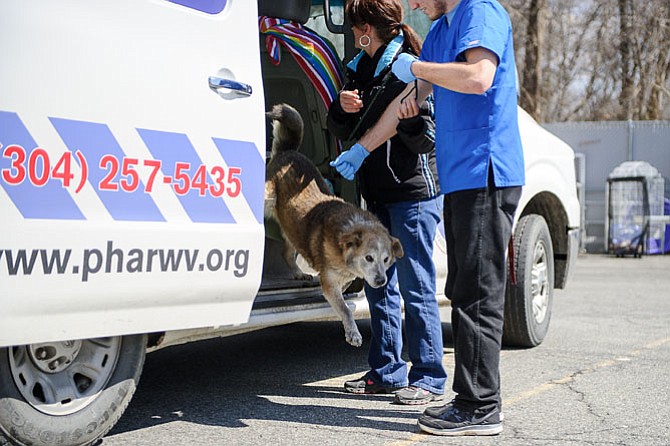 A West Virginia dog arrives at Alexandria's Vola Lawson Animal Shelter, transferred by the nonprofit group Potomac Highlands Animal Rescue (PHAR).

Stories this photo appears in:

Commentary–AWLA
About once a week, Chestina Merriner loads four or five dogs into a white van and makes the 150-mile trip from Wardensville, W.Va., to Alexandria. Destination: the Animal Welfare League of Alexandria (AWLA).