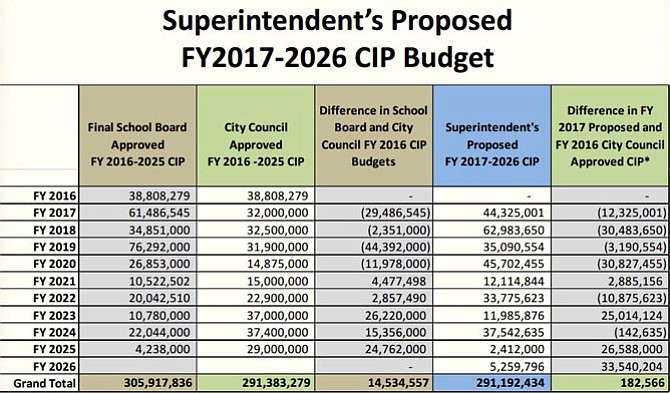 Chart showing differences between Superintendent Alvin Crawley's proposed FY 2017 - 2026 CIP and the city's FY 2016 - 2025 CIP.

Stories this photo appears in:

Council and School Board agree on capacity priority.
Here's how budget sessions go: the Alexandria City Public Schools (ACPS) puts together a list of funding requests. The city puts its budget together and tells the school system to get its numbers lower. There's some haggling over prices and priorities, with the city eventually transferring a little more money into the schools and the schools announcing cuts to various programs or plans to reach the city's funding requirements.