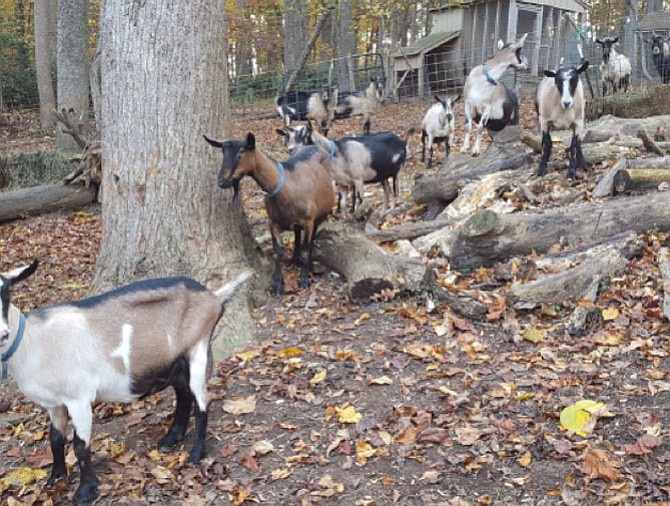 The goat herd of American and French Alpines are bred and kidded annually at the Amalthea Ridge Farm, a three-acre farm on Fringe Tree Road in Great Falls. Some are sold to other farmers and some are kept for milk production, and such artisan products as milk, cheese, lotions and soaps.
Stories this photo appears in:

Dairy farming was the most prevalent economic activity in the Great Falls area from the 1880s, after the Civil War, through to 1989, when the very last functioning dairy farm was sold.