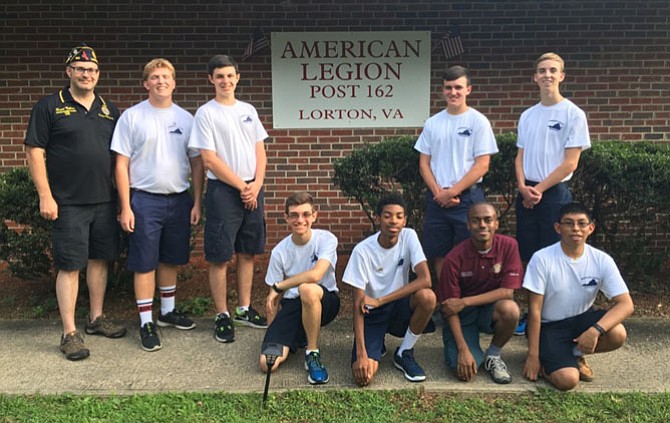 At the 74th session at Virginia Boys State are, from left, standing,
Dave Wallace, Post 162 Commander; Carter Engvall; Patrick Sansone; Braydin Sones;and Ryan Huck. From left, kneeling, are Dominic Mancini, Aaron Moorer, Yosaph Boku, and Juan Giron-Blanco. Not Pictured are Michael Baldinger, Tyler Hawley, Malcolm "Mac" Slugg, and Ethan Baird.
Stories this photo appears in:
At American Legion Boys State, participants are exposed to the rights and privileges, the duties and the responsibilities of a franchised citizen.