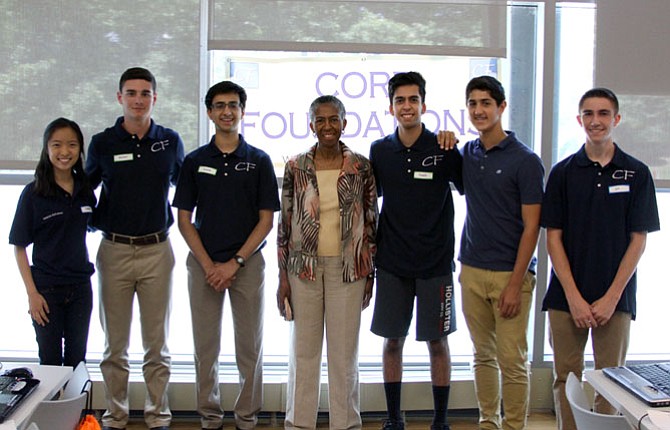 From left -- Mentors Stephanie Su, Michael George; Founder and CEO of Core Foundations Pranab Krishnan of Reston; Supervisor Cathy Hudgins; Hunter Mill; Mentors Akash Bansal, Abhishek Bazaz, Joe Walter. Supervisor Hudgins visited the camp to encourage the students to follow their passions into the STEM field.

Stories this photo appears in:

CORE Foundations hosts Summer Camp for area children.
At most summer camps, children are encouraged to step away from their screens and head outdoors. But for the campers enrolled in a program conducted by Core Foundations, a local nonprofit that encourages children to follow their passions in STEM fields, it was all about learning how to innovate with technology.