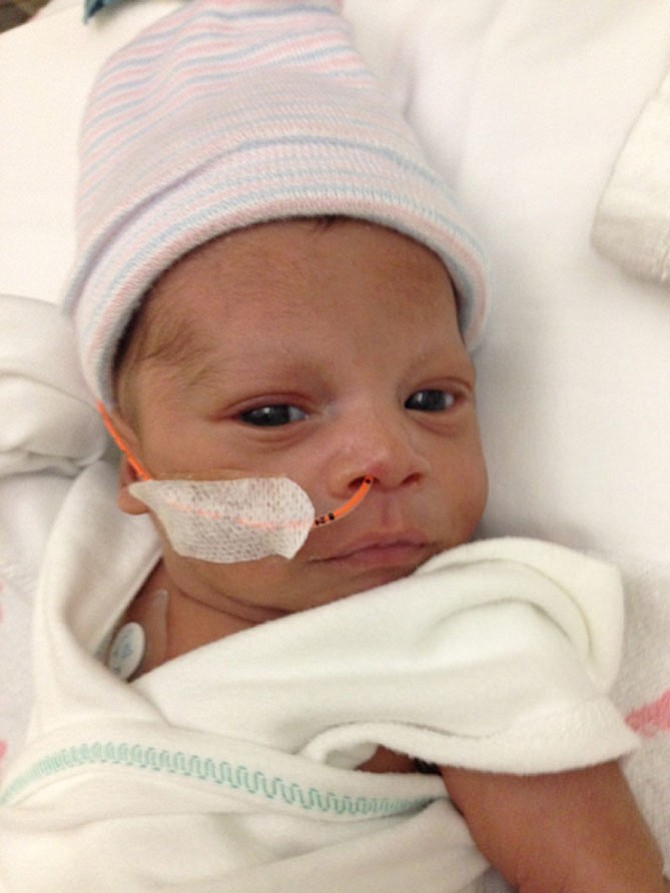 Cameron DePina of Alexandria was born one day shy of 31 weeks at Virginia Hospital Center on Sunday, Dec. 14, 2014. He was doing well in the Neonatal Intensive Care Unit (NICU) until he developed necrotizing enterocolitis, an infection common in preemies. Cameron was transferred to the level IV NICU at Children's National Health System for a higher level of care. There, doctors noticed he had an irregular heart rhythm and diagnosed him with supraventricular tachycardia (SVT).

Stories this photo appears in:
"It was so hard for me to not think of the worst case scenario." –Loren DePina
Before Loren DePina of Alexandria gave birth to her preemie son Cameron last year, who arrived a terrifying and alarming 10 weeks early, she assumed that her experience potty-training her oldest son would go down as one of the most challenging times in her personal parenting history. Today, DePina laughs at how much stress she felt during the toilet training process.