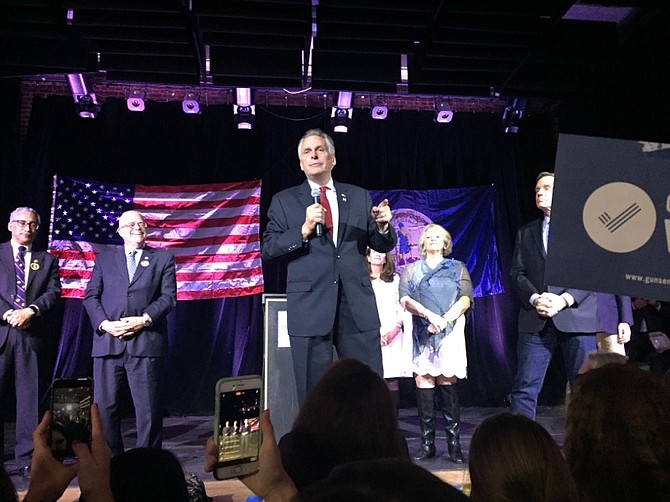 Center, Virginia Gov. Terry McAuliffe (D) announces Hillary Clinton a winner in the Commonwealth over Republican challenger Donald Trump.

Stories this photo appears in:

Comstock, Connolly, Beyer re-elected; meals tax voted down; bonds voted up.
MEALS TAX referendum would have allowed Fairfax County supervisors to enact up to a four percent tax on prepared foods and beverages.