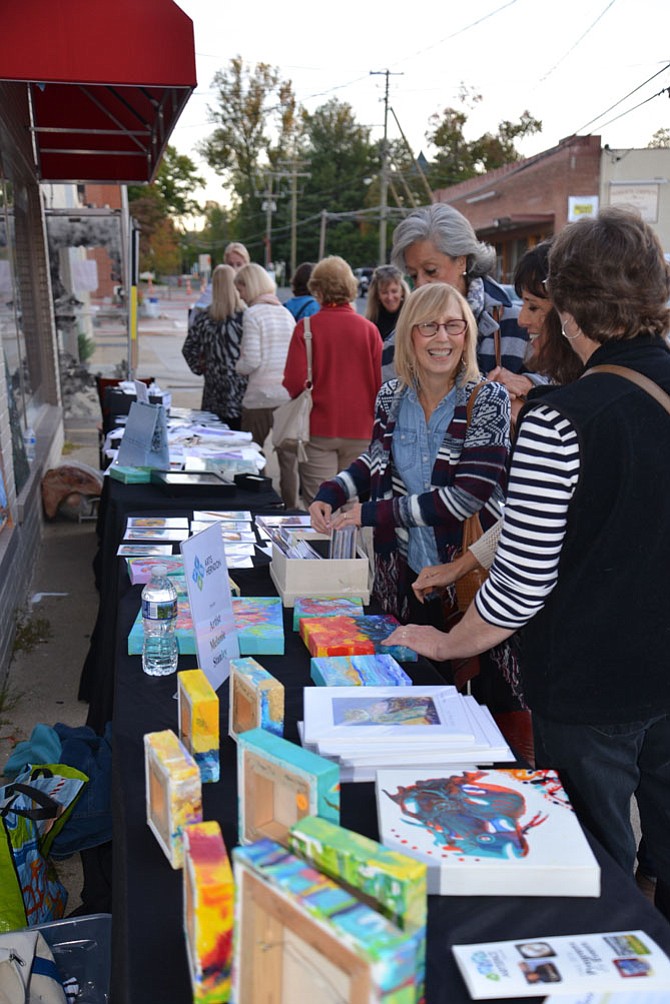 (Never too early to start that Holiday shopping. A happy crowd checks out eh offerings from local artists set up in front of Copan Restaurant for the 2016 Herndon Arts Crawl.)
Stories this photo appears in:

An "Arts Crawl" around historic downtown was a perfect mid-point for Herndon Arts Week, an annual celebration that started its 2016 run with "Kids Day" at Frying Pan Park and ended appropriately with a performance by child prodigy pianist Jose Andre Montano at ArtSpace in the town.