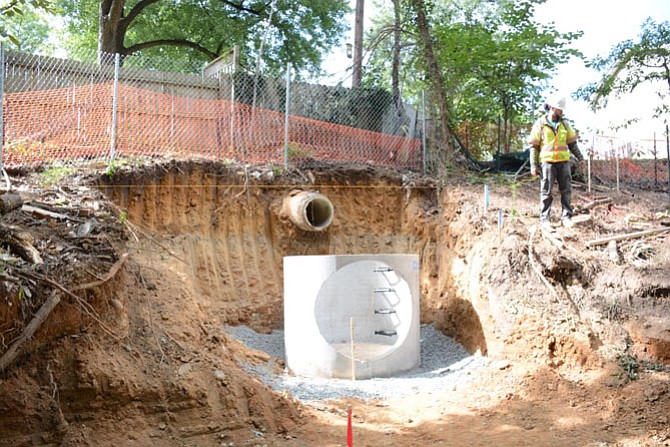 On the upper part of the 920-foot project, workers are beginning to install plunge pools to slow the water coming out of the community. Having it hit the lower stream with less speed will keep the original problem from returning.
Stories this photo appears in:

Construction began Aug. 8 on a restoration project for the stream running through Mount Vernon Park, beginning behind the intersection of Dartmouth Drive and Swarthmore Drive in Alexandria.