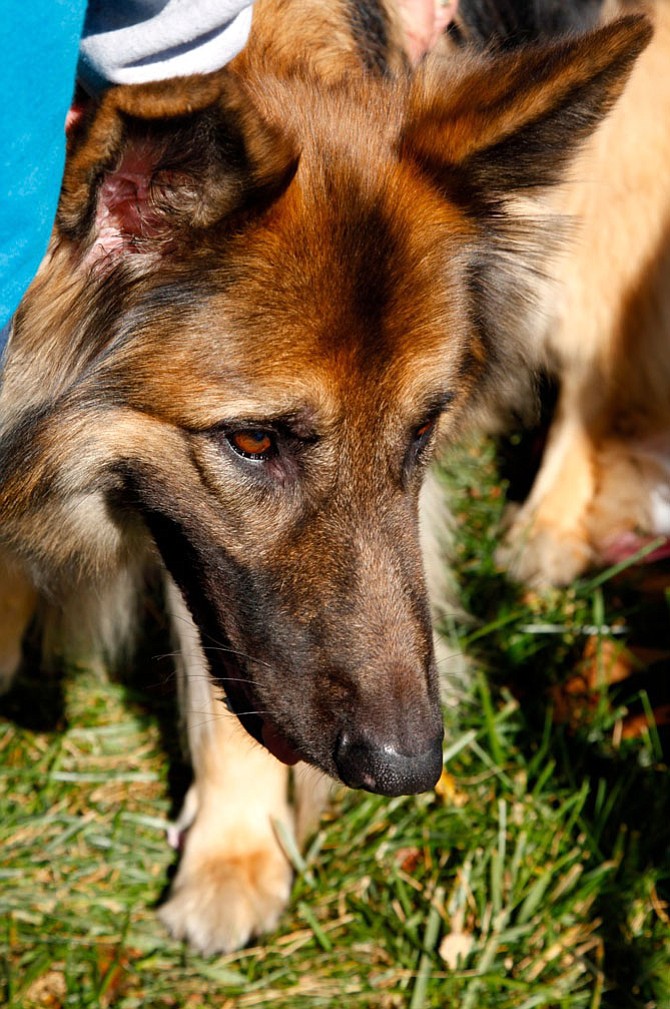 Bismark, a 6-year-old long-haired German Shepherd, usually hangs out at the Falls Road Veterinary Hospital in Potomac, but today the fun and games brought him to the village. Bismark got his long hair from a recessive gene that can show up randomly in any litter of shepherd puppies once introduced and if both parents carry the recessive gene. He is silky and shiny and oh so beautiful.
Stories this photo appears in:
A Dog Day Afternoon
It was a dog day afternoon for the pooches on Potomac Day.