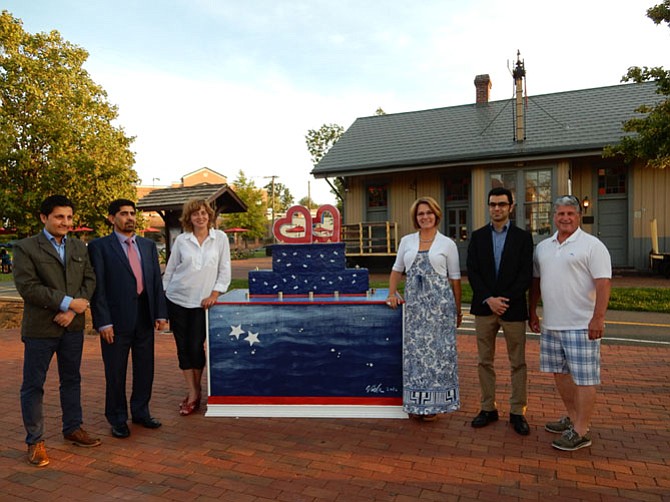 Herndon artist Vida Khadem (third from left) standing next to her work "United Hearts" which was displayed in the Town of Herndon near the Herndon Depot and W&OD Trail. Khadem studied at Herndon High School and George Mason University.
Stories this photo appears in:
Using art to share ideas of hope and eternity.
Herndon resident Vida Khadem is an artist, painter, writer, filmmaker and believer in the power of art. Born in Afghanistan, she and her family left for the United States where she was raised in Virginia. Khadem resides in the Town of Herndon, not far from Herndon Middle School. On her online biography, Khadem says she has been painting since age four. "This is what moved me, I love the arts," said Khadem.