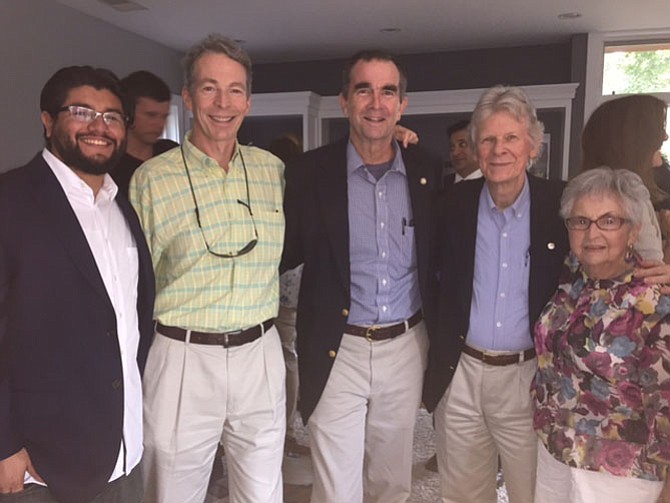 Canek Aguirre, Jamie Conrad, Richard Merritt and Arlene Hewitt — all members of the Alliance for Alexandria's Uninsured — caught up with Lt. Governor Ralph Northam (in the middle) on Sept. 11 following a presentation on Medicaid expansion and informed him of what the city and community of Alexandria are doing to provide primary health care services and a free health fair for many of the city's low-income uninsured who have been denied Medicaid coverage by the General Assembly.

Stories this photo appears in:

Number of partners joining the Health Fair effort soars.
This year, with many more sponsors, Arlene Hewitt, Richard Merritt, Dan Hawkins, Bill Euille, Mary Anne Weber, Dr. John Klousia, Canek Aguirre, Eduardo Mantilla-Torres, and Jamie Conrad have cobbled together another free health fair for the uninsured. Some of them are part of the Alliance for Alexandria's Uninsured, a lead partner and staffer of the Planning Committee for the fair. They see a difference between last year's fair and this year's: last year, there were five or six sponsors: this year there are 54 ... and counting.