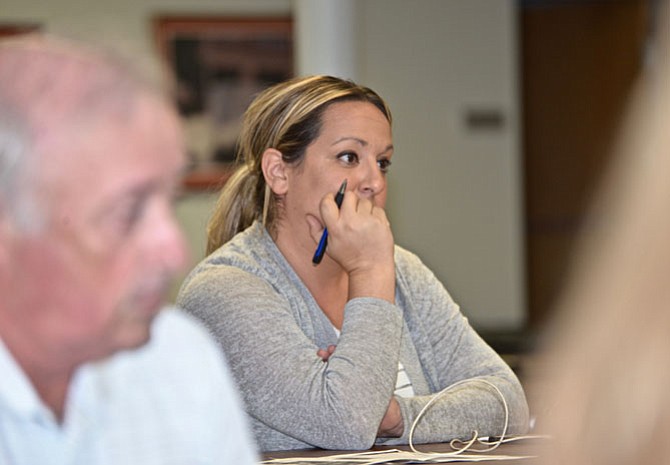 Holly Seibold attended the "Path Toward Tomorrow" presentation and discussion. Seibold represented the non-profit group BRAWS – "Bringing Resources to Aid Women's Shelters." BRAWS has a website at www.braws.org, and can be found on Facebook.


Stories this photo appears in:

Giving Circle of Hope hosts County needs assessment reporting.
According to Michelle Gregory, Division Director from the Countywide Service Integration and Planning Management department, it's probably been more than a decade since Fairfax County conducted a human services needs assessment for the residents of the region. In the summer of 2015, the County decided it was more than time to take a detailed look at how things have changed since the last official recording and to see who most needed what in our area.