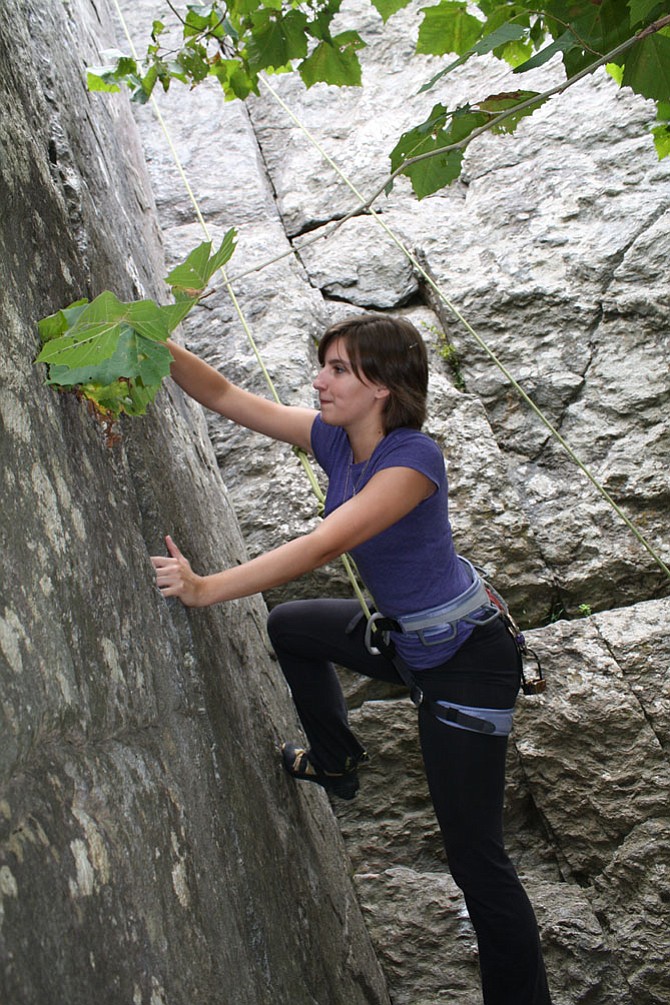 Mary Pat McMillian scales one of the many rock climbing cliffs in Great Falls. She is outfitted with proper ropes and shoes, and has other rock climbers with her for safety.
Stories this photo appears in:

Foliage, kayaking, hiking -- and much more.
As Phil Kirk held the climbing rope tight, fellow climber Mary Pat McMillan searched for crevices with her hand and feet to inch her way along the rock face off the path at Great Falls National Park. The park has a variety of attractions, and in the fall, the foliage, higher water levels and cooler temperatures keep this popular park busy year round.