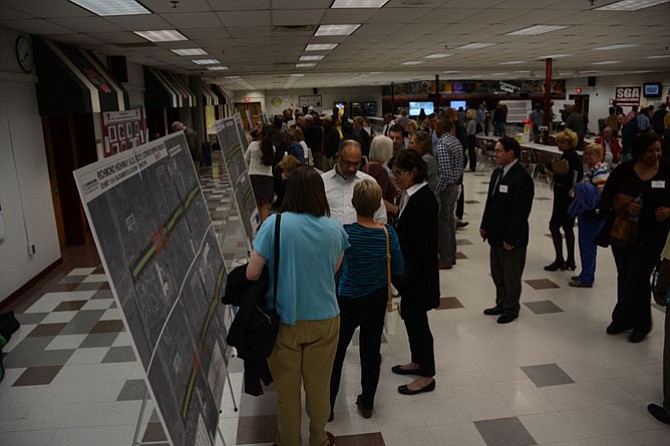 VDOT's Amanda Baxter tried to calm some of the anxiety by saying each right of way impact case will be unique, and there "could be temporary easements or partial acquisitions" in certain scenarios. In the MVHS cafeteria following the presentation, additional VDOT representatives interacted with community members.
Stories this photo appears in:

VDOT hosts Route 1 Widening meeting: Jeff Todd Way to Napper Road.