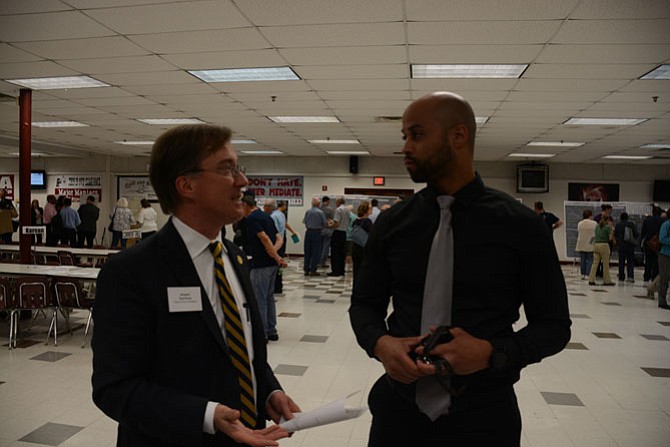 Left, Del. Paul Krizek (D-44) talks with Mount Vernon resident Matthew Johnson over concerns for the impact of Route 1 widening on established neighborhood families — like those in Washington Square, Woodlawn Gardens, or Mount Vernon Apartments — and whether they'll be remembered and included in the upgrade process.
Stories this photo appears in:

VDOT hosts Route 1 Widening meeting: Jeff Todd Way to Napper Road.