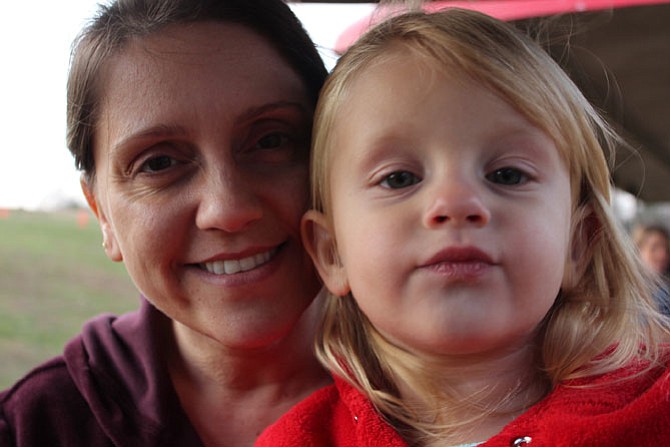 Kellen Furry and daughter Hazel, "almost 3 years old," from Alexandria on the train at Burke Lake Park. Hazel wants a ride in the carousel next and a pink horse for Christmas. Children age 10 and younger must be accompanied by an adult registered for the same ride package. Children, younger than 2, ride free but must pay for other activities.
Stories this photo appears in:

Winter Wonderland: Invitation to celebrate the Christmas spirit.