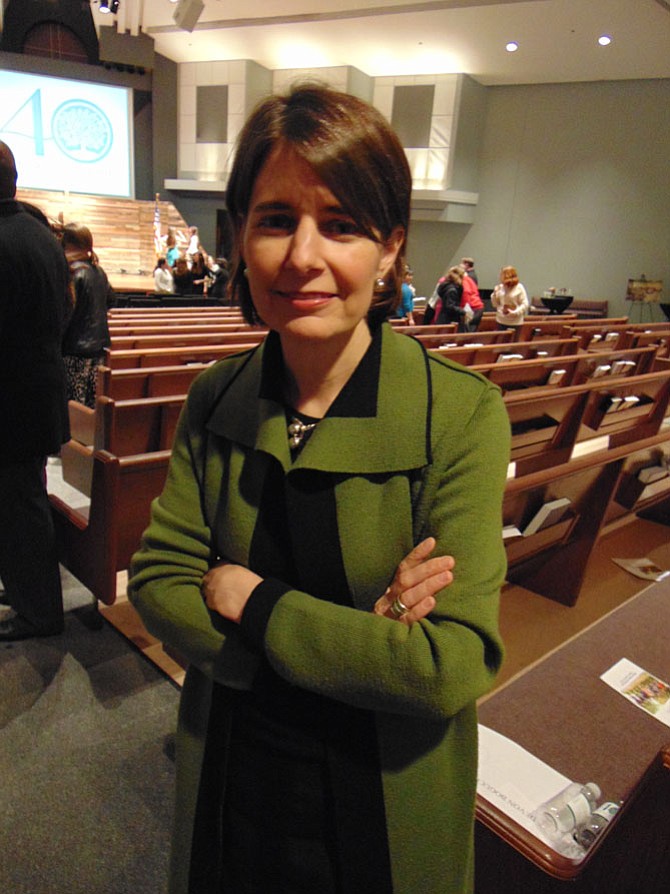 Mary Ortiz, Head of Oakcrest School: "Oakcrest's mission is always timely so it's always addressing the most important questions of the day. Teaching young women to be women of character, to know who they are, to have confidence, to go out and bring all of their gifts and talents to the world, to try to be good, to lead others to good, is always going to be relevant, and that's what I love being part of."

Stories this photo appears in:
Award consist of $5,000 tuition remission for two recipients who are student leaders.
Oakcrest School, an all-girl liberal arts school in McLean, held its Veritas Award Reception on Tuesday, Jan. 31, 2017, at the school.