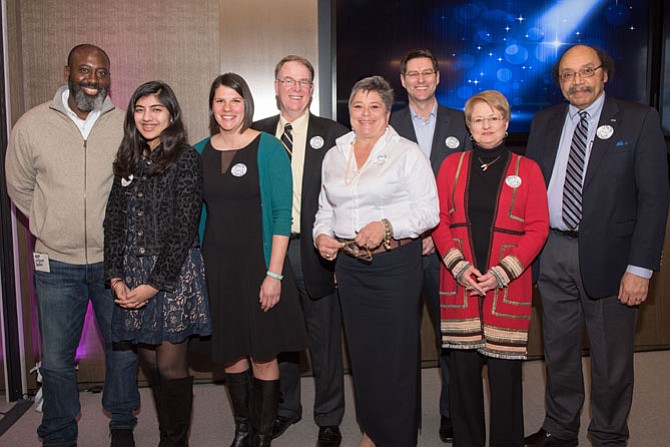 The finalists in Individual or Family Service Category have given selflessly of their time for the causes about which they are passionate, and in so doing make our community stronger. From left are Herb Williams-Baffoe, Shreya Papneja, Robyn Freedman-Schnapp, Bill Keefe, Maggie Parker, Robert Goudie, Gillian Sescoe, Vincent Sescoe.

Stories this photo appears in:

On Feb. 9, Leidos hosted a Sneak-Peek Reception where 22 finalists were announced as candidates for the Cornerstones of Our Community — 2017 Best of Reston Awards.