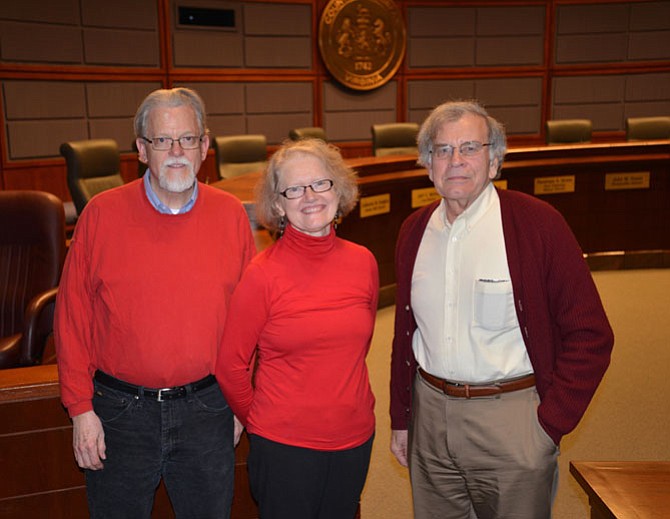 John Clewett, Cindy Speas, and Ray Martin were among the supporters from The Faith Alliance for Climate Solutions who attended the Feb. 28 Board of Supervisors meeting. The group wants an Energy Office for the county.

Stories this photo appears in:

Faith communities coalition wants dedicated Energy Office
As Fairfax County prepares to update its formal Environmental Vision, the Faith Alliance for Climate Solutions (FACS) is calling on local elected officials to recommit to the environmental protection pledge they adopted under then-Chairman Gerry Connolly.