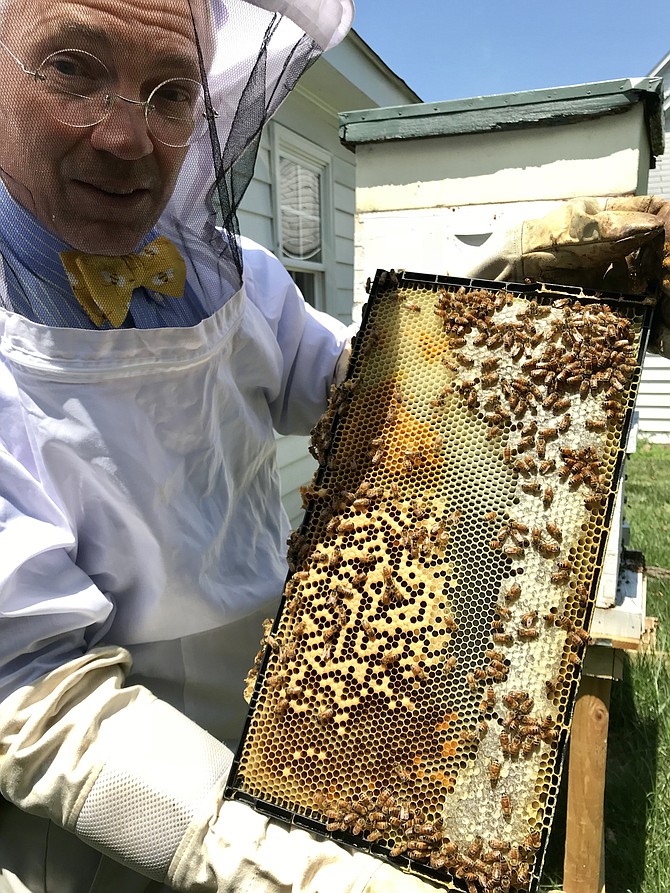 Tim Field of Herndon checks his honeybee hives. Although his hives did not suffer colony loss, 60 percent of reporting beekeepers in the Commonwealth of Virginia did, the fourth highest loss percentage in the United States. In an effort to increase the bee population in Virginia after a reported near 60 percent total colony loss by reporting beekeepers in the Commonwealth, individuals 18 years and older may receive up to three free bee hives through the Virginia Department of Agriculture and Consumer Services Beehive Distribution Program.
Stories this photo appears in:

Virginia General Assembly establishes the Beehive Distribution Program, after the shocking number of total winter colony losses.