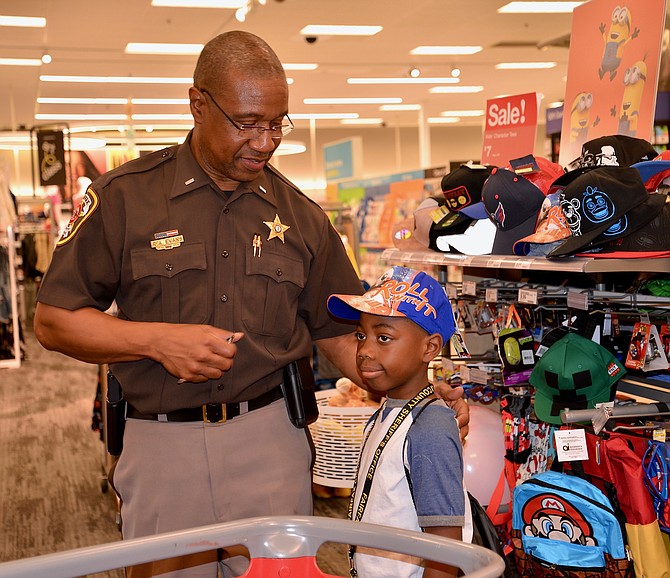 Lt. Ricardo R.A. Evans helps his partner Jamaury find just the right cap. "The Star Wars ones are the best," insisted the 8 year-old. Evans obviously enjoyed the shopping outing. Evans took some good-natured ribbing from his colleagues when their cart – filled with new shoes, underwear, shirts, school supplies – and that Star Wars cap – rang up just a tad over the $250 allowance. Not to worry. Everything Jamaury chose still went home with him.
Stories this photo appears in:

Fairfax County Sheriff's Office partners with children living in area family shelters for back-to-school shopping.