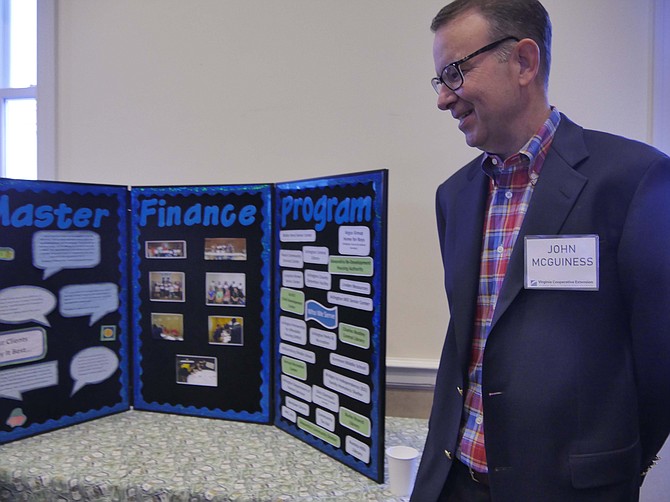 John McGuiness, Master Finance Volunteer, says their Money Smart Buy program teaches basic financial skills like how to create a budget, how to start some savings, cash flow, paying your bills on time. Teresa Germann, another Master Finance Volunteer, says she is starting a new program in January aimed at seniors on how to live well in this area on a fixed income. Yvonne Norton, also a Master Finance Volunteer, says they have programs for students beginning in fifth grade. "We give them an income and they have to buy food, health insurance and other expenses. Many of them say how expensive it is to have kids."
Stories this photo appears in:

Showcase describes programs.
.