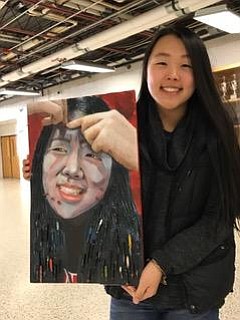 Estelle Kim, 16, Silver Key Award: "When I first received news of my Silver Key Award, I was both honored and surprised as my piece, 'High school,' was my first time experimenting with mixed media. Inspired by the many factors of high school, it was fun to explore a theme that many individuals are familiar with and approach my art with an illustrative dramatic style."
Stories this photo appears in:

The Alliance for Young Artists & Writers recognized powerful and innovative works.