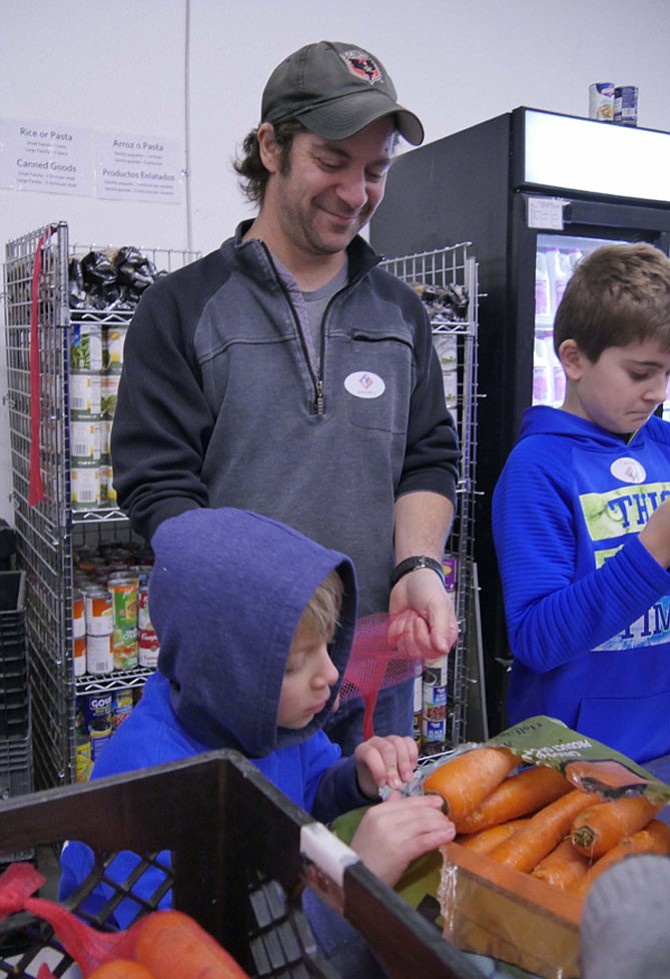 Five-year-old Matthew Backer, and his 11-year-old brother Daniel, are loading mesh bags with six large carrots each at Arlington Food Assistance Center (AFAC) as part of the volunteer activities for MLK Day of Service. Matthew says this is his first time bagging for AFAC; his brother says he has done it a lot in the past.
Stories this photo appears in:

600 volunteers sign up for MLK Day of Service.