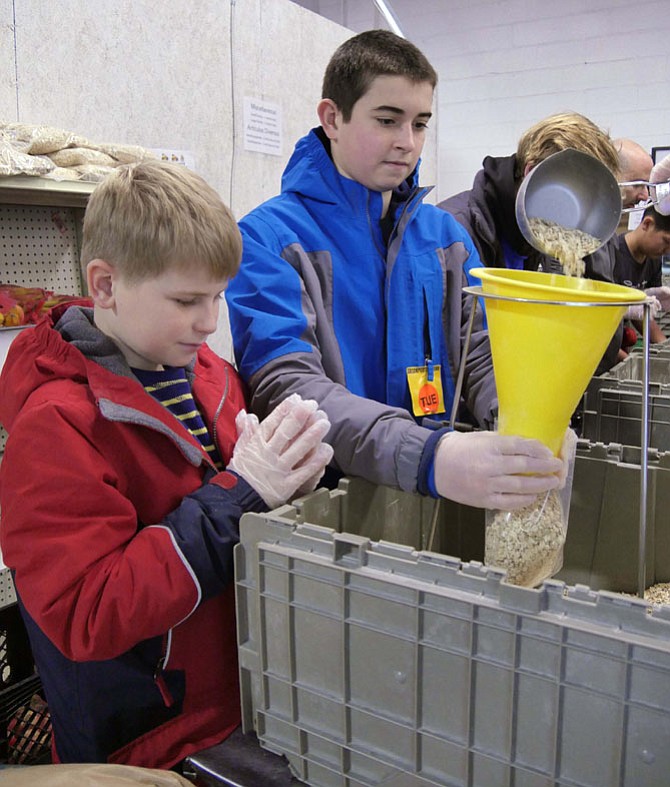 Hagan Donovan, 10 years old, and his 13-year-old brother, Cooper, funnel oats into plastic bags at AFAC on Monday, Jan. 15. Both say they have done this in the past but not on Martin Luther King Day. "We have packed sandwiches one time and greens another at Marymount."
Stories this photo appears in:

600 volunteers sign up for MLK Day of Service.