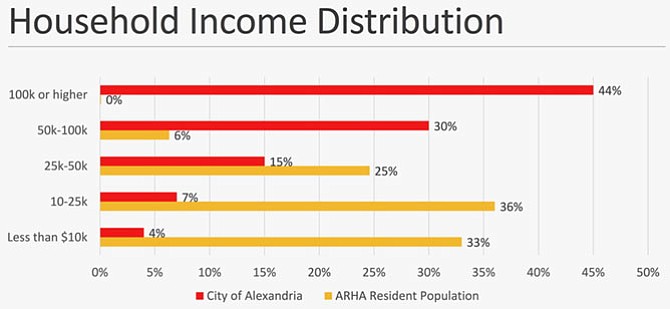 HUD's household income cutoff for public housing eligibility is 80 percent of the area median income (AMI). In 2017, that was about $75,000 for a family of four, compared to an AMI of about $110,000. The chart, briefed to the Resolution 830 Working group at its first meeting Jan. 10, indicates that the vast majority of Alexandria families in public housing earn less than HUD's upper limit, with 94 percent making no more than $50,000 and about two-thirds no more than $25,000.
Stories this photo appears in:
Advisory group considers challenges to preserving public housing stock.