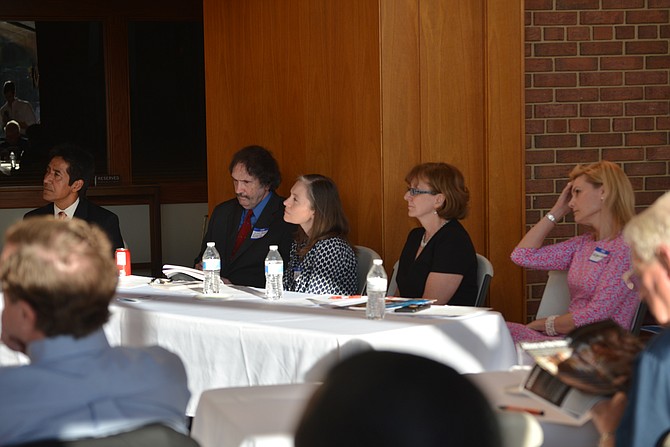 Quizzing the candidates at the Economic Equality Caucus at Lutheran Church of the Redeemer in McLean. From left: Walter Tejada, president Virginia Latino Leaders Council; caucus co-chair Lee Powell; Deanna Heier, Social Concerns Committee chair at Lutheran Church of the Redeemer; Eileen Ellsworth, CEO, Community Foundation of Northern Virginia; and Megan Malone, Board of Trustees member, Phillips Programs for Children and Families.

Stories this photo appears in:

Economic Equality Caucus hosts 10th Congressional District candidates.