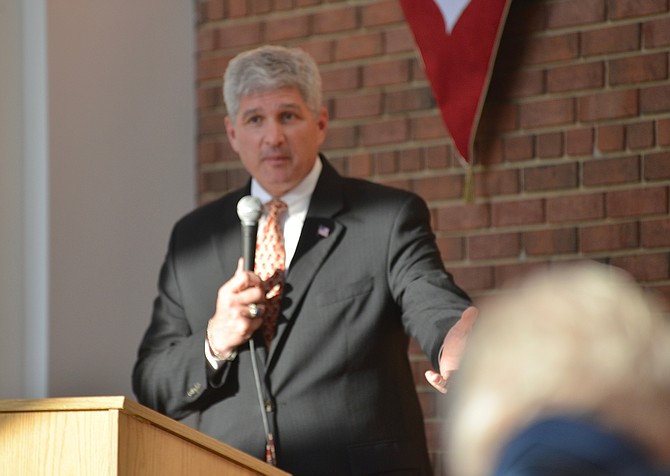 Shak Hill was the lone Republican candidate at the forum and offered views and positions sharply contrasting with those of the Democratic contenders. But as caucus co-chair Lee Powell noted, "The audience listened with respect and interest. We can still do that in this country."
Stories this photo appears in:

Economic Equality Caucus hosts 10th Congressional District candidates.