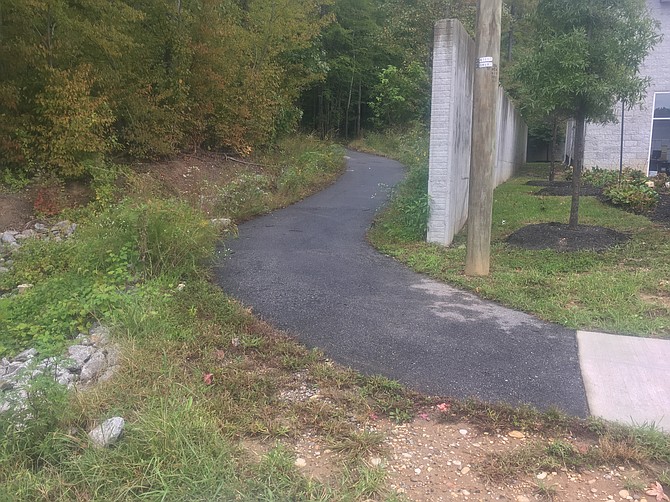 From the end of Cinder Bed Road, the trail heads north for about 200 yards before ending in the woods. Fairfax County is extending the trail to the Franconia-Springfield Metro station. This trail is part of the future "Cinder Bed Bikeway."
Stories this photo appears in:

County supervisors highlight bike efforts in Mount Vernon and Lee Districts.
Bicycling in Mount Vernon