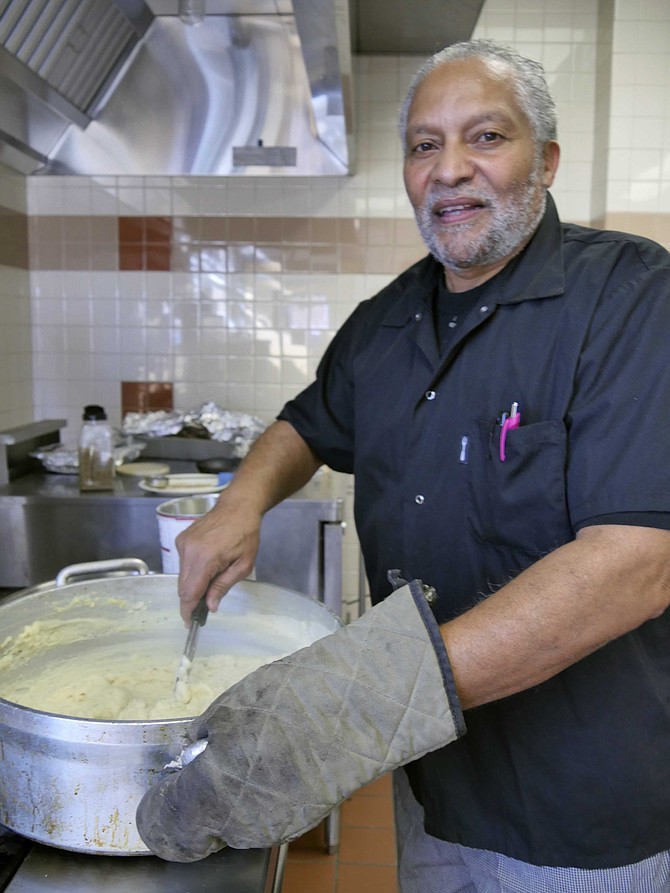 Cleveland Jones, principal of Langston-Brown Continuation Program, finishes mashing potatoes for the Nov. 16 Thanksgiving dinner he has cooked for 150-200 guests. Then he heads to the buffet line to serve the turkeys he has roasted and injected with orange-garlic butter.
Stories this photo appears in:

An "extended family" tradition.
.