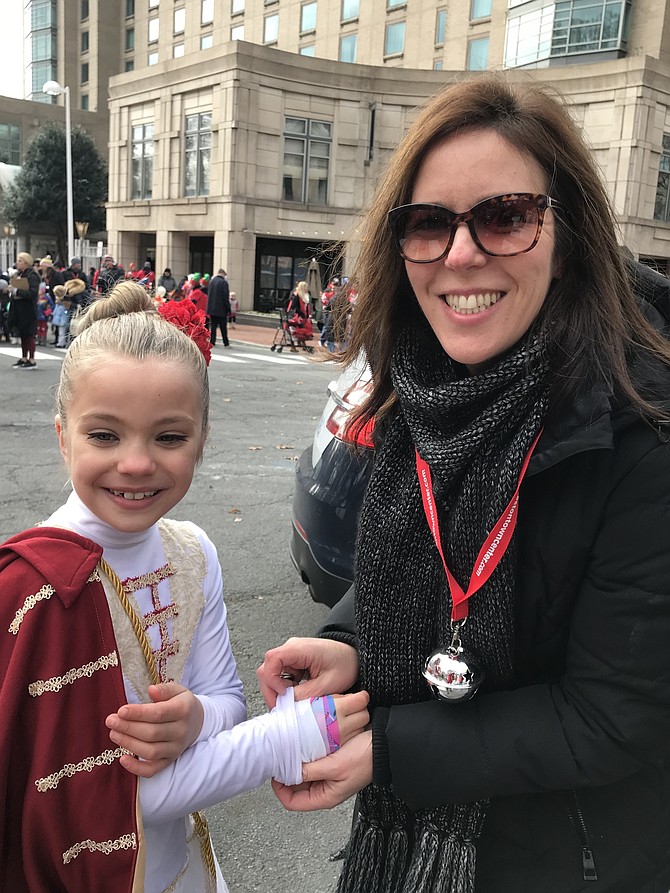 Jolene Mancini of Oakton adjusts daughter, Ella's sleeve before the start of the Reston Parade 2018. With temperatures in the low 30s, it was hard for Ella to stay warm in her light costume, yet she and fellow dancers at the Reston Conservatory of Ballet helped make holiday magic on Market Street, dancing along the parade route and performing a special 30-second show for spectators seated in each of the two bandstands.
Stories this photo appears in:
Reston parade nominated for the third year in a row as one of "USA Today's" Best Holiday Parades.
.