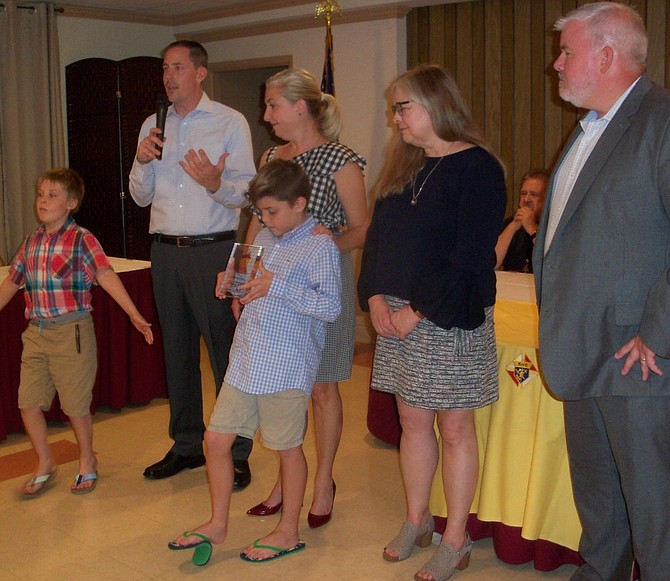 In front, Joseph Miller and James Miller hold the appreciation award conferred by Tracy's Kids to Edward Douglass White Council 2473, Knights of Columbus. In back, parents John and Teresa Miller; Tracy Councill, founder of Tracy's Kids; and Bryant Porter, chairman, Derby Day Party.
Stories this photo appears in:

Art therapy helps pediatric oncology patients — and their parents.