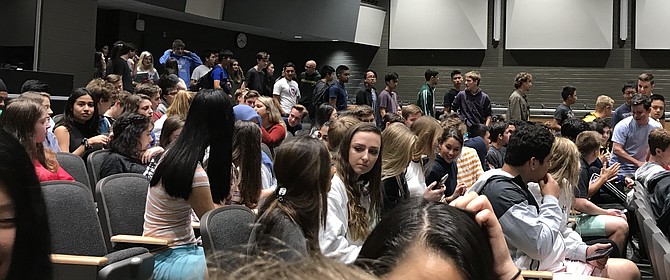 Juniors and Seniors fill the Langley auditorium to listen to Andrew Forsthoefel's first speech. "I think Walking To Listen was relevant to a lot of us, seniors who are deciding where we want to go, and what we want to do. It's reassuring to know that you'll always figure it out as you go," senior Michelle Ascrizzi said.
Stories this photo appears in:

Andrew Forsthoefel, author of Langley's summer reading selection Walking to Listen, shared lessons encouraging personal connection.