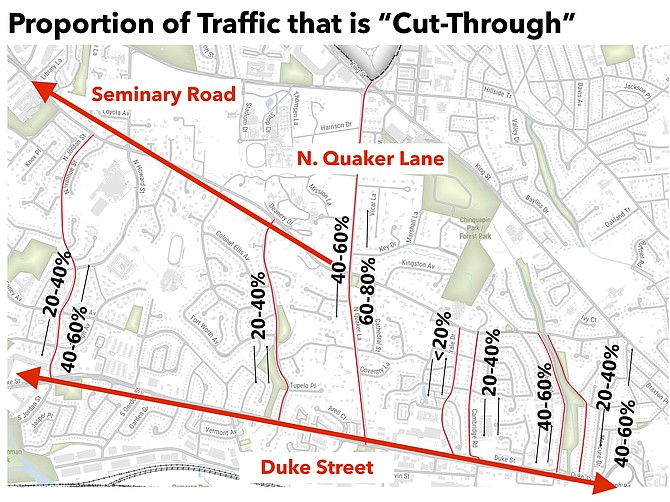 Seminary Road, which the city classifies as an "arterial road," handles up to 33,800 vehicles per day. Janney's Lane, which continues Seminary Road east of North Quaker Lane, handles some 8,200 vehicles per day. In both cases, up to 40 percent constitutes cut-through traffic from Telegraph Road and the Capital Beltway. Six "local" or "residential collector" streets branching off Seminary Road or Janney's Lane (excluding North Quaker Lane) together handle up to 27,300 vehicles per day, up to 60 percent of which are cut-through.
Stories this photo appears in:

Petitioners oppose narrowing Seminary Road.
.