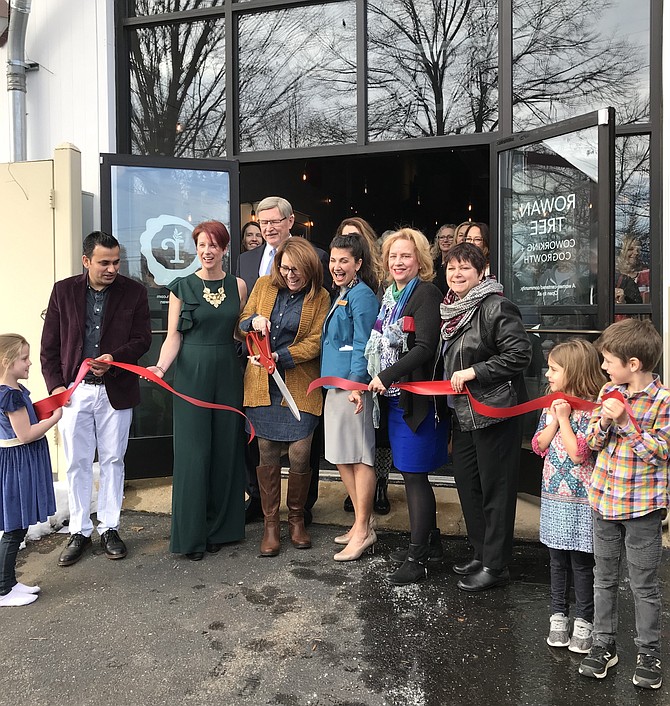 Lisa C. Merkel, Mayor of Herndon, cuts the ribbon during the Grand Opening of Rowan Tree, Tuesday, Jan. 15, 2019, as co-founders Amy Dagliano (left) and Kate Viggiano Janich (right) look on. Herndon Town Councilmembers Pradip Dhakal (far left) and Vice Mayor Sheila Olem and Signe Friedrichs (right) help as Fairfax County Supervisor John Foust (D-Dranesville) looks on.
Stories this photo appears in:
First women-focused coworking and cogrowth community in Virginia opens in Town of Herndon.
.