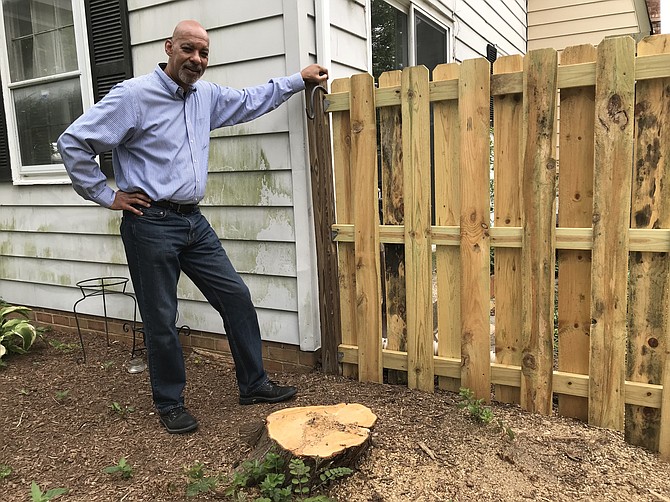 Cory Laws, Housing and Neighborhood Improvement Coordinator for the Town of Herndon, stands where a large tree crashed through a homeowner's fence. He used resources established through his position to take care of the tree, fence and hopefully begin other repairs needed for the home. "The big problem is resources, and I don't have any," said Laws.
Stories this photo appears in:

Corporate funds sought to support program needs.
.