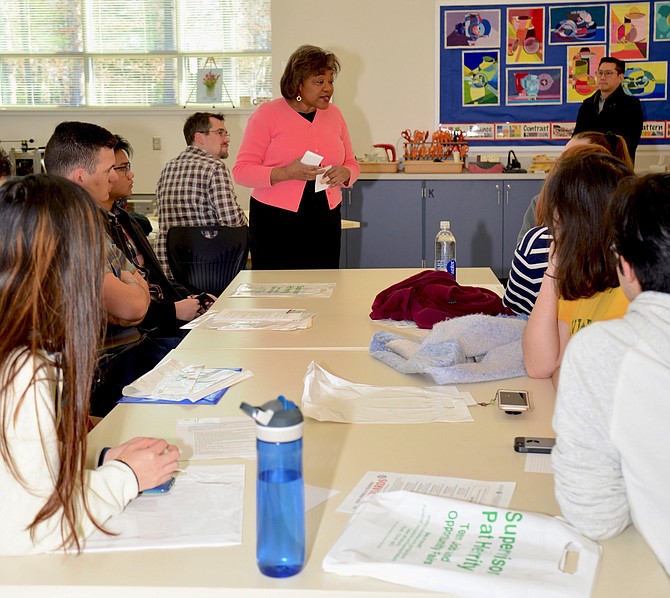 "Be confident. Speak Up. Make eye contact – and research and practice!" That was just some of the advice that Monica Jackson, owner of Jackson Child Care in Springfield, offered in her "Do's and Don'ts of Interviewing" workshop. Students paired up and did some interviewing role-play during the session.
Stories this photo appears in:
Teen Job Fair held in West Springfield High; three more to follow at area schools.
.