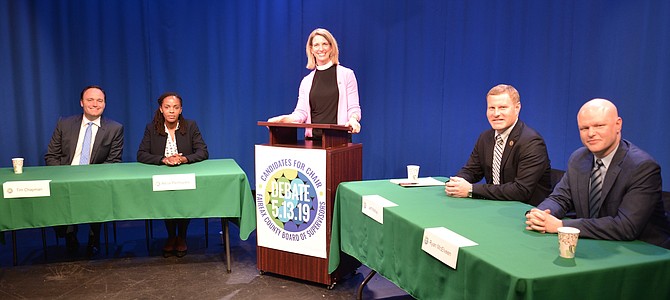 The Democratic candidates for the Chair of the Fairfax County Board of Supervisors, heading for the June 11 Primary election, debate at a live televised event, hosted by the Fairfax Healthy Communities Coalition. Coalition member and event moderator Pastor Sarah Scherschligt is flanked by candidates Tim Chapman and Alicia Plerhoples on the left, and Jeff McKay, Lee District Supervisor, and Ryan McElveen, At-Large member of the FC Public Schools Board on the right.
Stories this photo appears in:
Four to contend in June 11 Democratic Primary to seek to replace retiring Sharon Bulova.
.