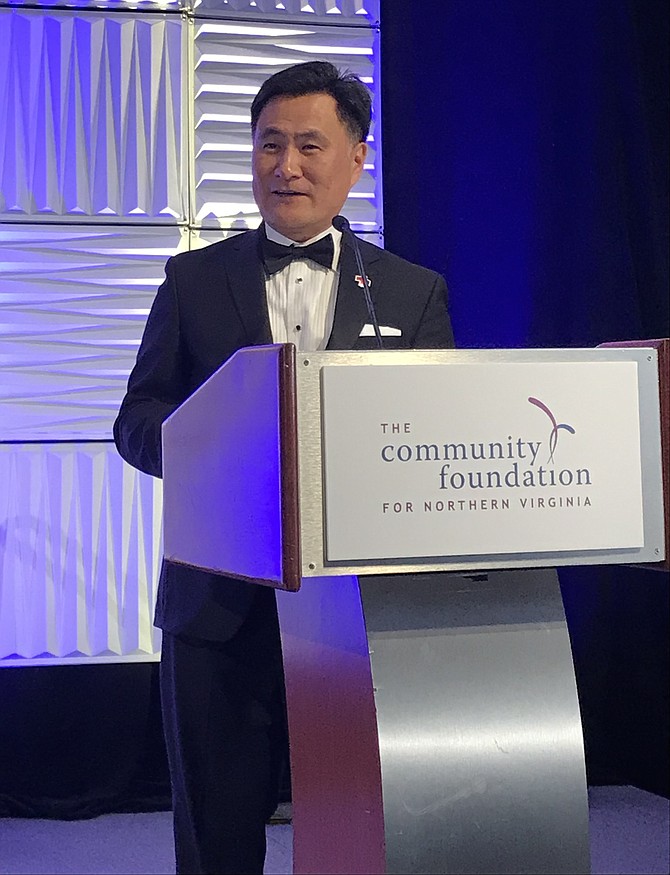 Ki Ho Kang of Vienna and Honorary Chair; CEO of KIHOMAC: "There is no one else like Major General Carl H. McNair Jr. I don't think I've ever come across anyone in my life so incredible. His military records are mind-boggling. Very successful businessman and an incredible philanthropist."
Stories this photo appears in:

Maj. Gen. Carl H. McNair Jr. receives community leadership award.
.