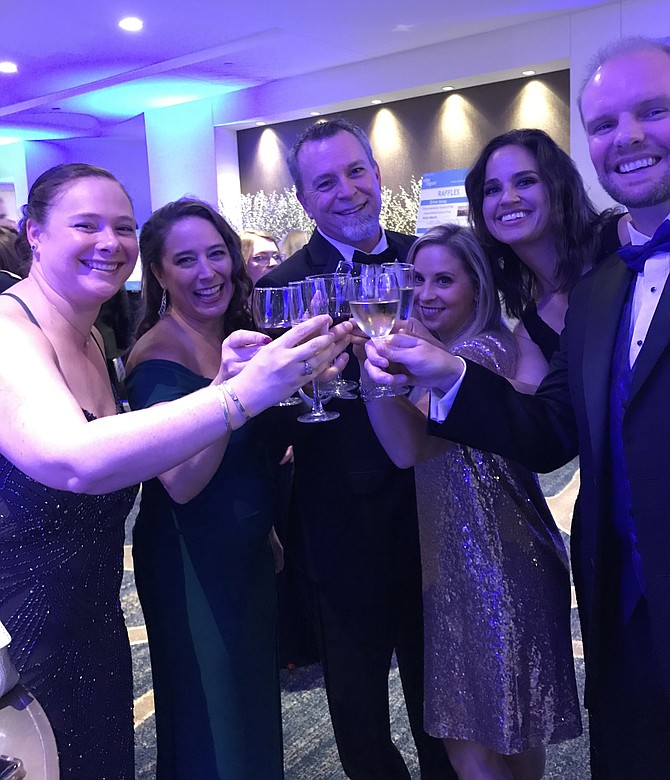 Brian and Andrea Wallenhorst of Herndon (far right). Joining the Wallenhorsts (from left) Ashley Murley of Purcellville, Kelly Schneider of Ashburn, Jeff Schneider of Ashburn and Aslynn Filipowicz of Fairfax.
Brian: "Being born and raised in Northern Virginia, this is an extraordinary event to be part of. The organization has such a broad reach across the area and supports a multitude of other organizations that impact all across the region."
Stories this photo appears in:

Maj. Gen. Carl H. McNair Jr. receives community leadership award.
.