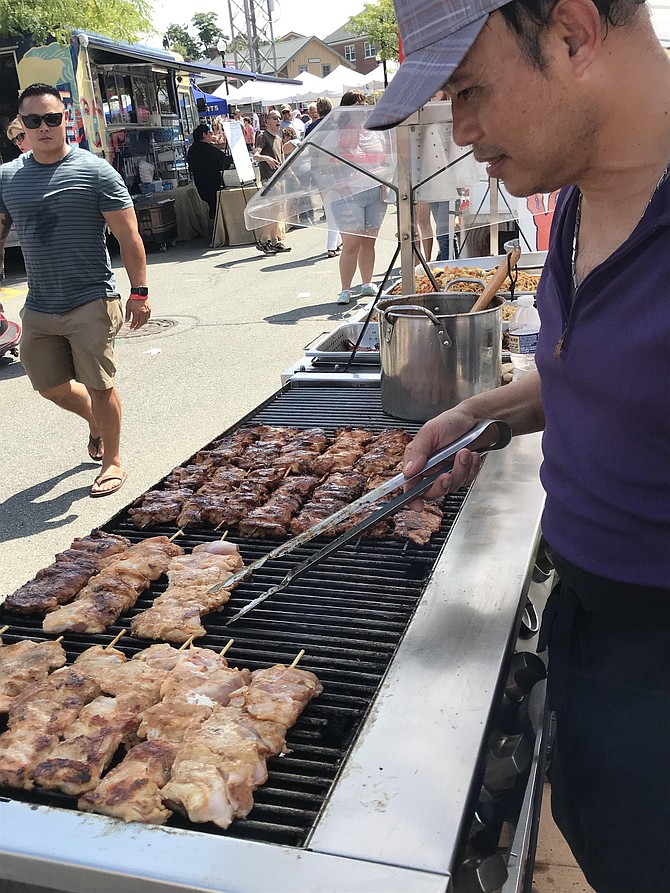 Korakot Promsa-Ard from the locally based restaurant, A Taste of the World on Sunset Park Drive, Herndon, grills teriyaki chicken thighs for patrons at the 2019 Herndon Labor Day Festival Wine & Craft Beer Tasting.
Stories this photo appears in:

Small-town vibe, awesome music and a splash of wine & craft beer tastings.
.