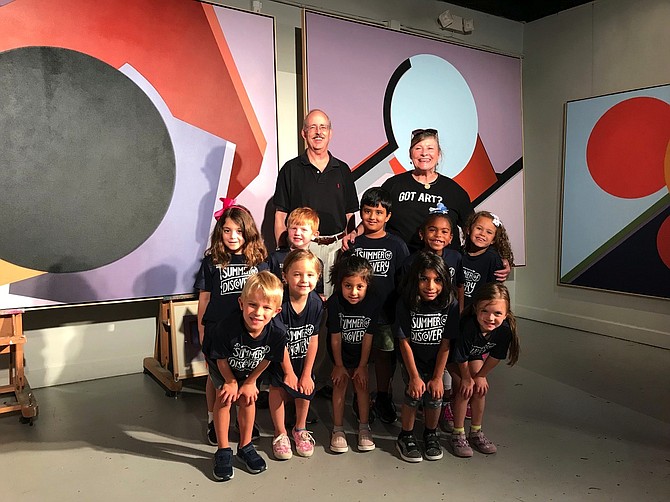 Arts Herndon is a recipient of an FY 2020 grant award from ARTSFAIRFAX. In August of 2019, artist John Charles Koebert speaks with young students from Chesterbrook Academy about his exhibition, Selected Works on display in the Post Gallery, ArtSpace Herndon, operated by AH.
Stories this photo appears in:
Opens local doors for artistic expression.
.