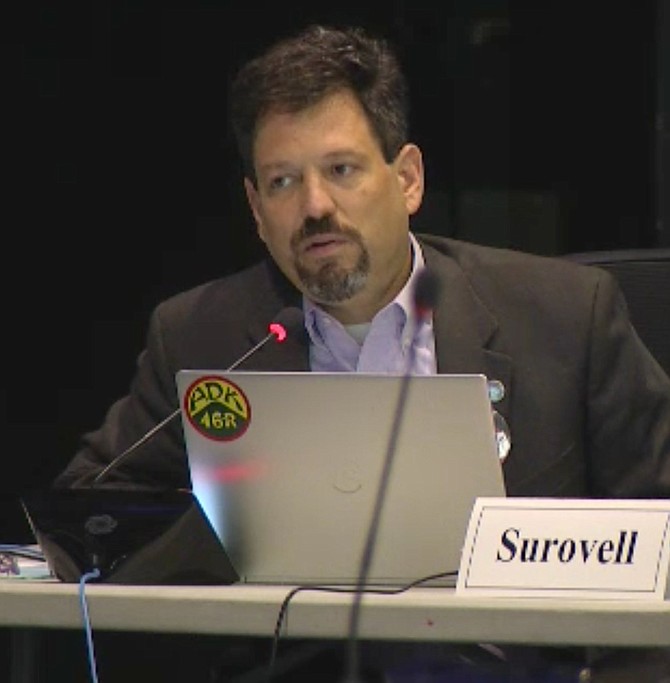 Sen. Scott Surovell (D-36) is overseeing the Senate's package of criminal justice reform bills.
Stories this photo appears in:

Lawmakers consider sweeping set of proposals to change policing in Virginia.
Only a few hours into a special session of the General Assembly earlier this week, members of a Senate panel passed a sweeping bill on policing reform that does everything from banning no-knock warrants and limiting chokeholds to creating use-of-force standards and requiring de-escalation training.