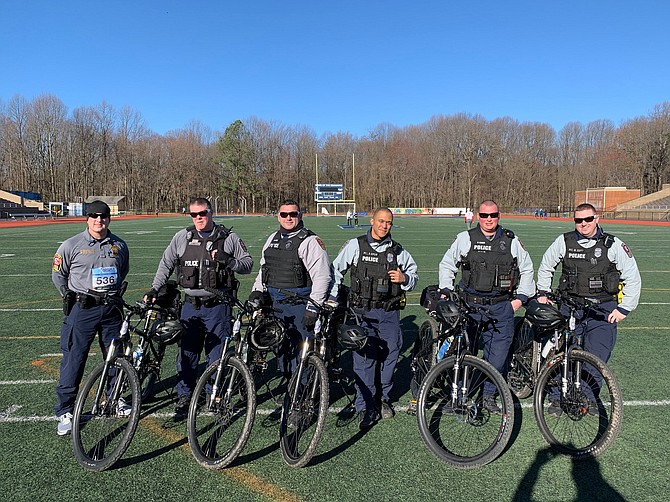 The outfits worn by a team are bulky for riding, but required for this line of work.
Stories this photo appears in:

Neighborhood Patrol Units are in every district.
The boots on the ground for the Fairfax County Police Department include the numerous bicycle squads cruising throughout the county, keeping communities safe while interacting with the public on a daily basis.